Our club's movers and shakers!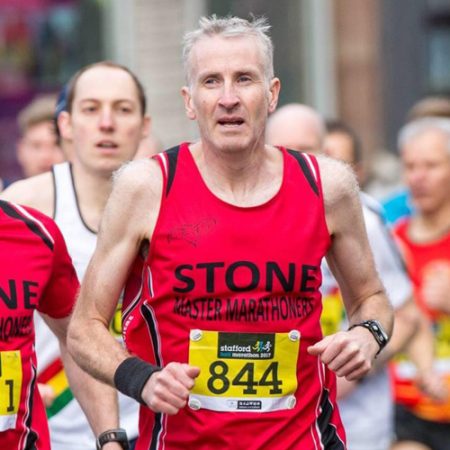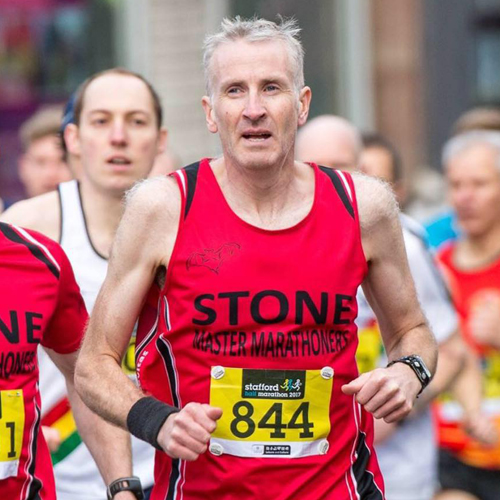 Tim Hulse - Club Chairman
I was elected Chair of our Club in April 2015 and I'm responsible for overseeing our Club as a whole together with the Committee.  My role is to help develop our Club in a progressive and positive manner with three broad aims; competitive, inclusive and camaraderie.  Running wise my preference is now the longer distances and I have PB's of 2:59 (Manchester Marathon in 2018) and 1:21 (Stafford Half Marathon in 2017).  As Chair I'm motivated to achieve PB's in all areas for our Club (see 3 aims above), and am happy to help members achieve individual PB's.  Feel free to talk to me anytime (on a run or in the bar after is ideal) about ideas and how we can continue to improve our Club.
Email - chair@stonemm.co.uk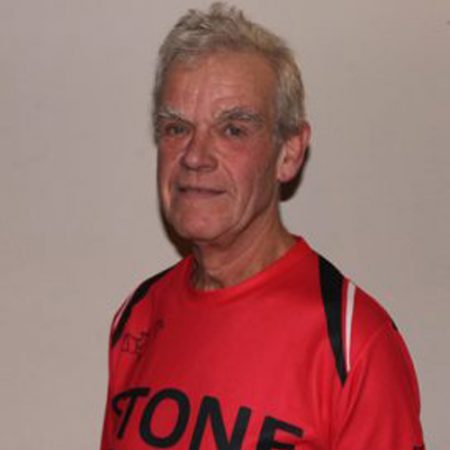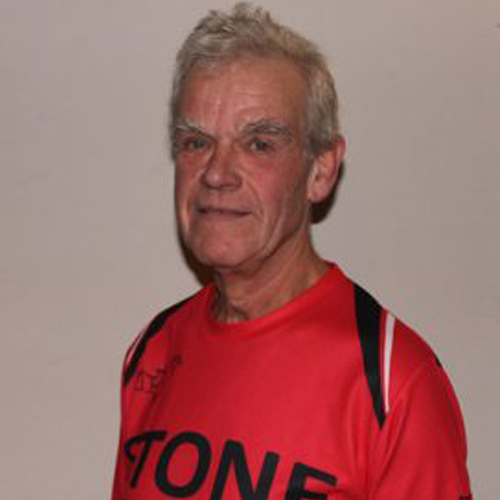 Brian Hall - Life President & Race Committee Co-ordinator
Helping to promote our Race events in a professional, safe and profitable manner.
Having reached the age where running competitively is no longer a serious option, I get tremendous satisfaction from putting back into the sport which we all love, whilst still enjoying the camaraderie and friendships which I have built up over the years since 1987 when I first joined the Club.  Most of my interests are based on outdoor activities and there cannot be many better areas for running or walking than in the countryside around Stone, and our races are a showcase for this.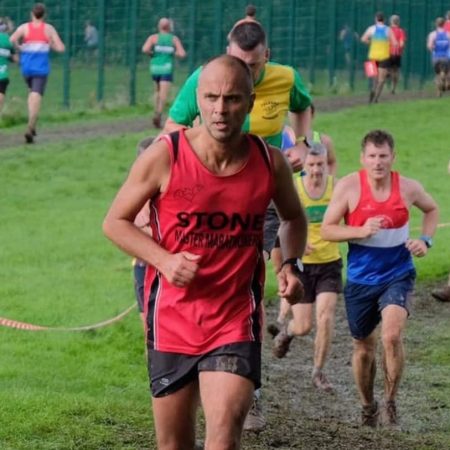 Mark Churton - Club Captain
I've been a member on and off for 19 years.  The off years being when I had family commitments of ferrying my son around to all his sporting activities and mine got put on the back burner.  Now he's of an age where he can fend for himself I'm back and keen to make up for lost time.
I enjoy running all distances but favour (doesn't mean I'm good) the marathon.  The club organise many trips around the UK and Europe and I've been fortunate to take part to many of our famed cultural tours!
I'm newly appointed Captain (2020) and see my role as key in galvanising the club and ensuring that we create the right environment and atmosphere for you to achieve your running goals
Email - captain@stonemm.co.uk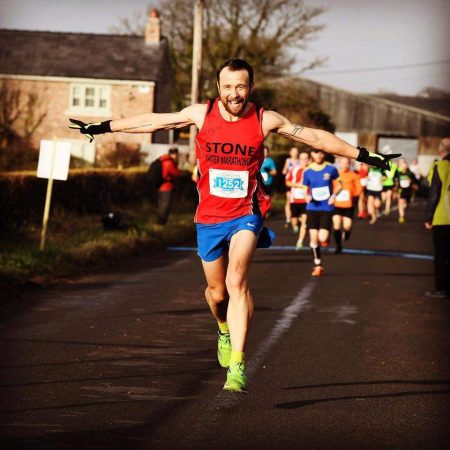 Paul Glover - Vice Captain & Chief Race Marshal
They say life begins at 40.  Well it was fast approaching for me, I was overweight and totally unfit.  I hadn't ran since I was at high school and that was normally running away from the place.  I had spotted an advert for the Stoke 10K and I still have no idea what drove me to sign up for it, but I did.  From those first lonely short training runs along the canal I was hooked.  Since then I have done many races of all distances but it is only since joining SMM that I have really improved and come on as a runner.
The whole ethos and structure of the club is simply amazing.  So when I was asked if I would be interested in applying for the role of Vice Captain I didn't hesitate.  I always believe in giving back to something that I get so much out off.  My main duties involve organising marshals for our club races and helping out with team management.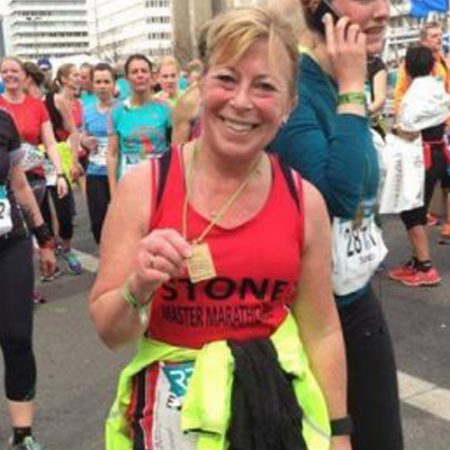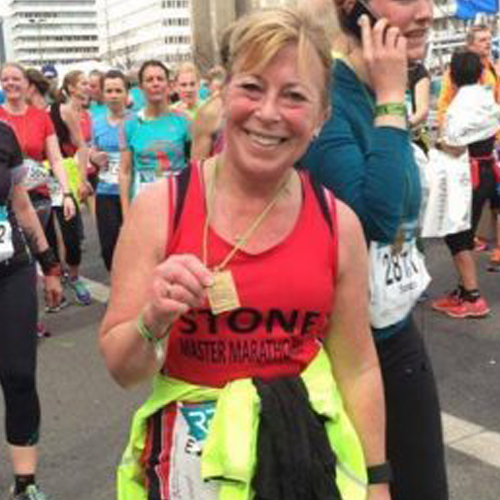 Anne Griffiths - Club Secretary & Welfare Officer
I have been a running leader since 2014 and I work closely with the Thursday evening beginners group.
Being a running leader means that I have been able to see many beginners join the Club (often slightly nervous and uncertain as to why they are there!) and progress into enthusiastic and competent runners.  I joined SMM as a complete novice and the opportunity to run with dedicated, passionate runners inspired me to take on a running leader role so that I, too, could encourage others to join this wonderful little community.
Email - secretary@stonemm.co.uk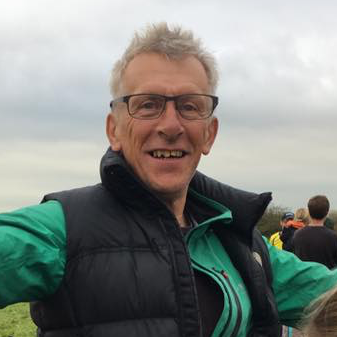 John Clemens - Head Coach
I have been running for a very long time, represented school and county well before our Chairman was born!  Serious adult stuff came as I graduated from climbing to fell running, with the odd venture into road running including the first London Marathon.  I moved to the Stone area, joining the club in 1990, I still ran mainly fells but gradually tried more road racing.  I started coaching sometime later, and we developed a small but enthusiastic group who trained, and raced together reguarly.
I lost the love a bit when injury and old age curbed my competitiveness, however over the last 3 years I have marvelled at the way Tim and the committee are pushing the club forward.  I was happy to lend a hand with some Tuesday FUN sessions, also to be involved with team events like the Thunder Run.  Now as a committee member I will attempt to encourage more members to get into coaching and run leading, and try to involve as many as possible in the competitive side of our hobby.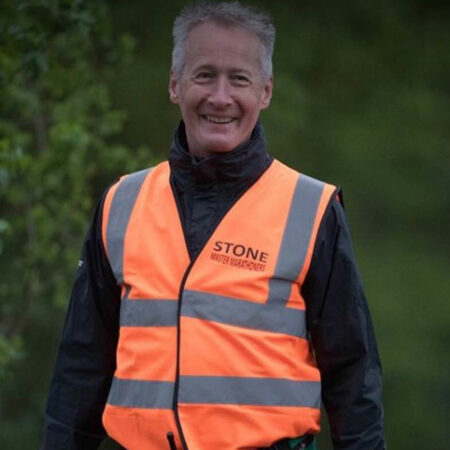 Bernie Priekulis - Committee Member
Having already run several Marathons, I finally joined Stone Master Marathoners in 1995, having been under the misapprehension that you had to be 40 years of age to join.  I ran at all distances in the NSRRA, but my real love was for Marathons and perhaps a little bit further too!
Having had such good times with our club, I felt the need to put something back in, so held the post of Vice Captain for several years before being elected to the position of Club Captain from 2015 to 2018.
The legs don't move quite as freely as in the past, but I managed to notch up my 100th Marathon in Luxembourg last year, in the company of a large number of Bats.  As a more experienced runner (older), I feel that I can still offer something to the running of our great club, especially in the organisation of events, be they one-offs or annual events.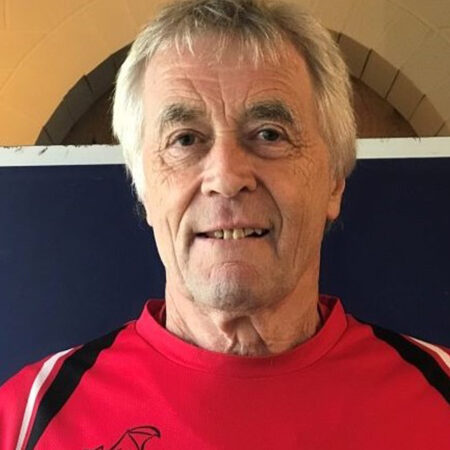 Bill Clarke - Coach
I have been a member of Stone Master Marathoners for 31 years.
I now coach people who just want to run for pleasure or be the best they want to be.  I have no official qualifications other than the fact that I believe with the experience over the 34 years I have been running I have something to offer.
I have PB's over the years of 5k 17:05, 5 miles 28:47, 10k 35:19, 10 miles 59:00, 20 miles 2:09:50, half marathon 1:19:19 and marathon 2:50:27.
My main aim with the club is to encourage people to have a go at this sport as you never know how good you can be until you try and so I take a run at 9:30am on Sundays, Tuesdays at 6:15pm on the Downs and the beginners group on Thursdays at 6:30pm.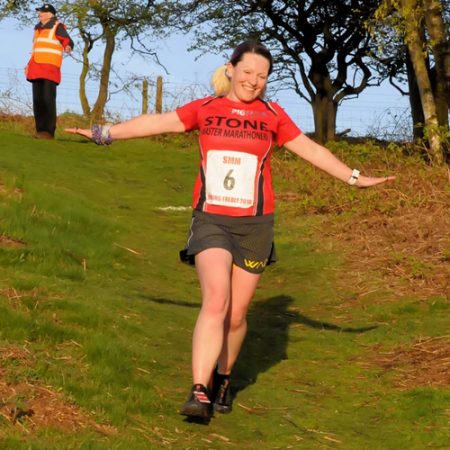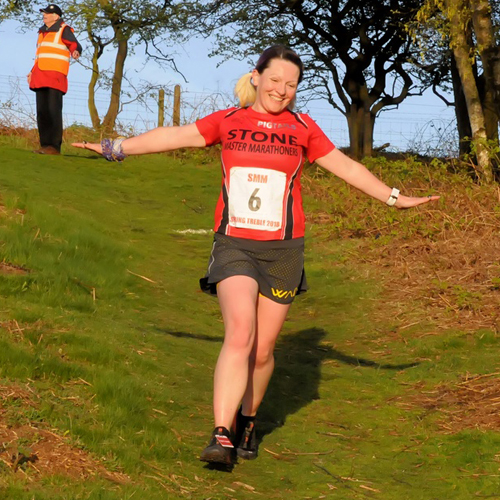 Emma Phillips (Pigtails) - Coach & Ultra Ambassador
I'm probably better known to most people as 'Pigtails', I'm a rather new bat having only joined in October 2017 but it's home.  Being a committee member means I'm able to put back into a club that gives me so much more than just a place to run and as ultra ambassador I'm able to introduce other members to my biggest passion and offer guidance.
I accidently began running back in 2013 and we've shared a special love hate relationship ever since.  Raised by scout leaders means I'm no stranger to the outdoors so I soon found my happy place out on the trails.  A good friend suggested I should try ultras and in 2016 I ran the Gritstone Grind, I was hooked.  There's something unique about the strategy of running big distance, learning to know your body and how it functions, how to fuel it, how to carry it for mile after beautiful mile.  Each ultra comes with different challenges, varied terrain, insane elevation, navigational challenges, seasonal challenges.  No two are the same and that's why I love them.  I'm at my happiest sharing what I've learnt over the years and seeing that passion light up in others.  Come and talk to me at club, I can offer guidance, advice, help you find races to suit you and point you in the right general direction.  You'll never know your limits if you don't test them!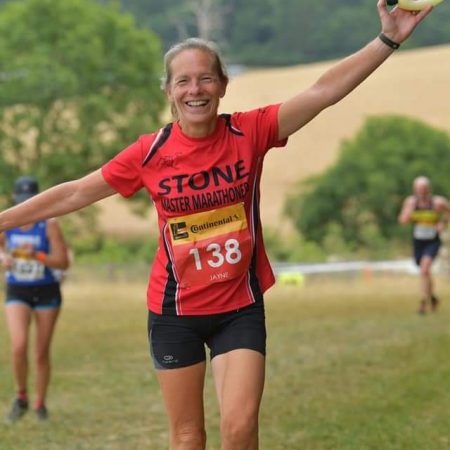 Jayne Ford - Beginners Representative
I have been a member of SMM for quite a few years now (I don't like to count!), but I have only latterly become a member of the Management Committee as Beginners Representative.
I have reached some of my proudest achievements during my time with SMM, including finishing second in my age group at the Stafford Half Marathon and becoming Staffordshire Age Group 10K champion.  I have always raced shorter distance up to half marathons, although many years ago long before my time at SMM I ran the London Marathon.
I think it is important that we all remember where we all started, just trying to keep going for that first mile.  Mine was after having back surgery and ending up in a wheelchair, so walking was my first target!
I now help with the beginners groups as a small way of giving something back to the club which supported and encouraged me in these early years (and still do) and to running in general.  I hope I go some way to helping those who are probably starting out on their running career to be the best they can.  A phrase I hear a lot is "I can't do 6 miles and I never want to race".  But with a little encouragement, lots of people eventually do both.  What a thrill it is to watch someone run their first half marathon; it's quite something.
At the end of the day, we all run for different reasons, but the things we are all united by is the love of running.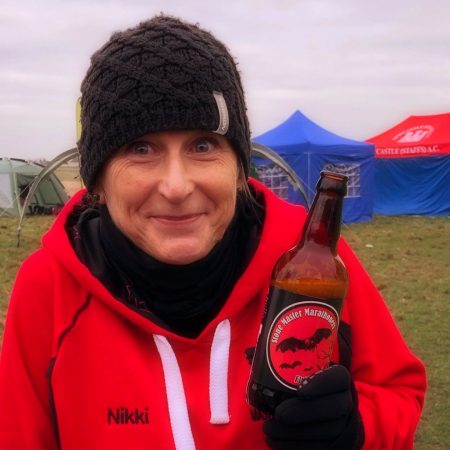 Nikki Towle - Membership Secretary
I started running - well trotting really - at 50 - to exercise our very energetic young dog.  I entered a Dougie Mac 10k race on a whim to help raise some money, and so did a few Parkruns in preparation for the race, getting used to running around other people.  At an SMM Hanley Parkrun takeover I plucked up the courage to enquire about the club, and at Michelle Miles' suggestion joined the 9.30am Sunday morning club run the next day and I was hooked!
So, a year on, thanks to the encouragement, guidance and friendship of so many in the club, I have run in many more races between 5k & 10 miles, on road, trail and cross-country - even a couple of half marathons earlier this year (which I never dreamed I could have done).  The opportunities to run with the club, train with the club and compete as part of the club are so varied members of every ability can get a massive amount out of being a Bat!
We now have getting on for 200 members.  Please don't hesitate to contact me if you have any queries regarding SMM membership, England Athletics registration, or if you change your contact details.
Email - membership@stonemm.co.uk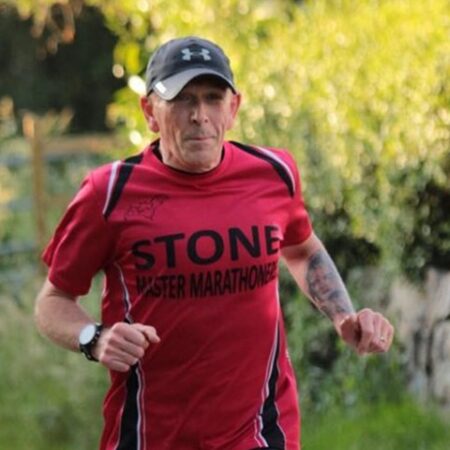 Michael Beasley – Mental Health Ambassador
I am a relatively new comer to running completing my first marathon in 2015 and joining SMM in October 2017. I started running after friends of a similar age experienced physical health problems so out of a sense of recognition of my own poor physical health I started running. As a learning disability nurse working in an NHS mental health trust, I was more than aware not only of the physical benefits of running but also the positive impact running can have on an individual's mental health.
I have completed the Leadership in Running Fitness (LiRF) course with England Athletics and I am now qualified as a run leader. I have also completed a 'Guide Runner' course again with England Athletics to allow me to guide visually impaired runners. I also enjoy helping others meet their running goals by pacing from 5K to marathon distance.
Since joining SMM I have been entrusted with the role 'Mental Health Ambassador' with the objective to work within our running club to support the mental well-being of all members. I aim to make links between our club, mental health services/groups and organisations to encourage their members to start running.
With support from other SMM members we will start discussions about mental health with other running clubs working proactively with members of the 'running community' to achieve our goal of making running inclusive for all.
I aim to utilise social media to share information regarding England Athletics #runandtalk campaign and organise regular runs within SMM and again with other running clubs across our area.
Don't hesitate to contact me regarding this role, I'll do my best to answer your questions.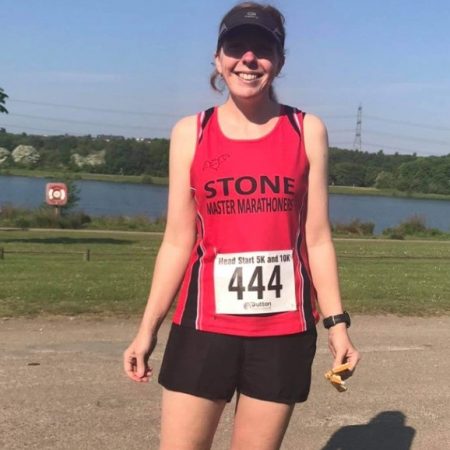 Dawn Watkins - Treasurer
I am probably the most 'non-runner' runner in the club! Even though I do actually run these days, as proven by the occasional photographs, I remain continuously surprised at the end of every club run when I make it back to the club.  I never ran at school nor did I ever want to until I got to my forties.
In 2012, I attempted the couch to 5k week one which seemed to prove I couldn't and shouldn't run as I thought I would never recover.  Bizarrely, I didn't learn from this attempt and kept trying it again until somehow, in 2016, I ended up in the car park of the tennis club for the Thursday night's SMM beginners club run.  I have never looked back! The support and camaraderie within the club was and has continued to be incredible and I feel as much pride for what all of our members achieve as I do for the progress I have made myself.
I have gone beyond that couch to 5k week one now, having attempted a few runs and races in all distances (including the odd ultra!) but I will never let those early memories go and use them now to encourage others.  I am so pleased to have been able to take on a committee role and be in a position to give back to the club that has given me so much
Email - treasurer@stonemm.co.uk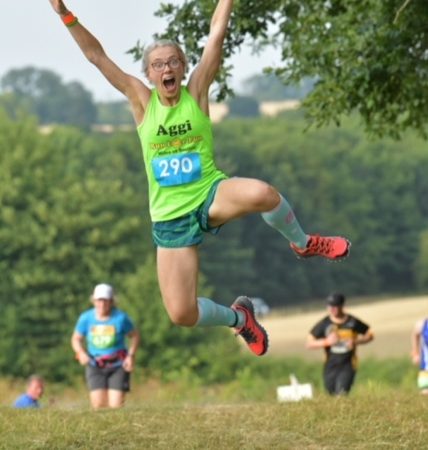 Aggi Pope - Communications
I started running in 2016. I had 3 small children who were very demanding and I needed the occasional timeout. What better way of an escape than going for a run? Since then, I have developed a true passion for running, entering many races including marathons which now I am nearly into double figures.
I joined Stone MM in 2017. My one and only running club. I have made many lifelong friends with the same passion for running as I have. The team spirit and camaraderie within the club is second to none. It is an honour being a part of this wonderful club.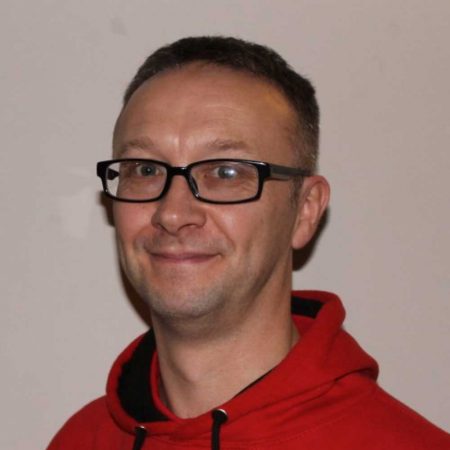 Paul Phillips - Coach
I joined Stone Master Marathoners in late 2012 after running the Stafford Half Marathon with a work colleague and discovered I quite enjoyed running.  After years of football and cricket and two small boys, time was an issue so it was easy to go out for a quick 30 minute run at 9pm when they were in bed!
However, after joining the club I was soon on the committee and voted in as vice-captain and running several nights a week, leading runs and encouraging more Bats into the racing environment (so much for having more time!)
I've recently taken a slight step back (due to my youngest football commitments) but have now qualified as a CIRF coach and can often be seen on Tuesday nights assisting Emma Phillips or leading the speed sessions and will be more prominent in 2020 due to a career change that will be 100% involved in running and fitness.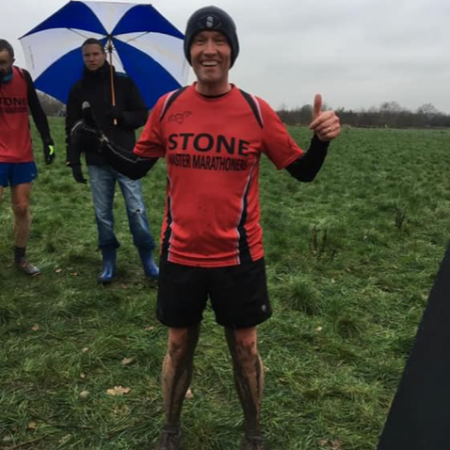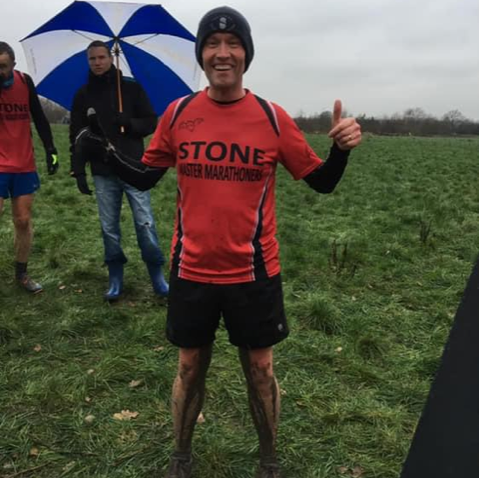 Robin Williamson - Social Secretary
I joined SMM in 2017 primarily because I was nearing my 50s and I wanted to see whether I could still achieve lifetime PBs. Joining the Bats introduced me to a local running scene that I never knew existed and one where it was so easy to fit into any pace or ability. Since joining I've achieved PBs  in most distances but more importantly than all of that I've met so many like minded people with the same interests and sense of humour!

Taking up the role of social secretary has given me the opportunity to give something back to the club and there are always plenty of people willing to help if needed!