Race report – Anne Griffiths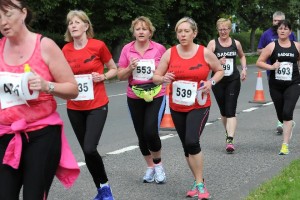 On Sunday 21st June the wonderfully organised St Michael's 10K took place once again. It was something of a momentous occasion for our beginners group as it marked the first race for many of our newer members who joined in January. Obviously the race was well supported by many bats, both those running and marshalling, but we just want to take a moment to celebrate the achievements of the beginners group.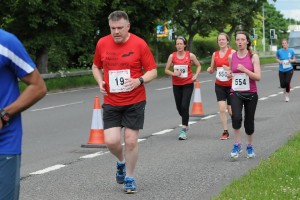 The conditions were ideal on Sunday and allowed for some impressive beginner performances. It seems like a very long time ago when Chris stood up on a dreary Thursday evening in January and mentioned the race to the newly formed beginners – you could see many a face grimace at the thought of running 10 kilometres, but after some serious training and commitment, the beginners made it twice round the course and even managed a smile on the home stretch.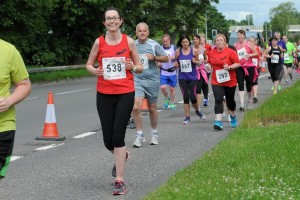 Well done to the following beginners for taking part and we hope this will be the first of many. Paul Newman, Kay Porter, Jane Capey, Jo Softly, Ruth Machin, Tim Clegg and Sharon Brandwood.